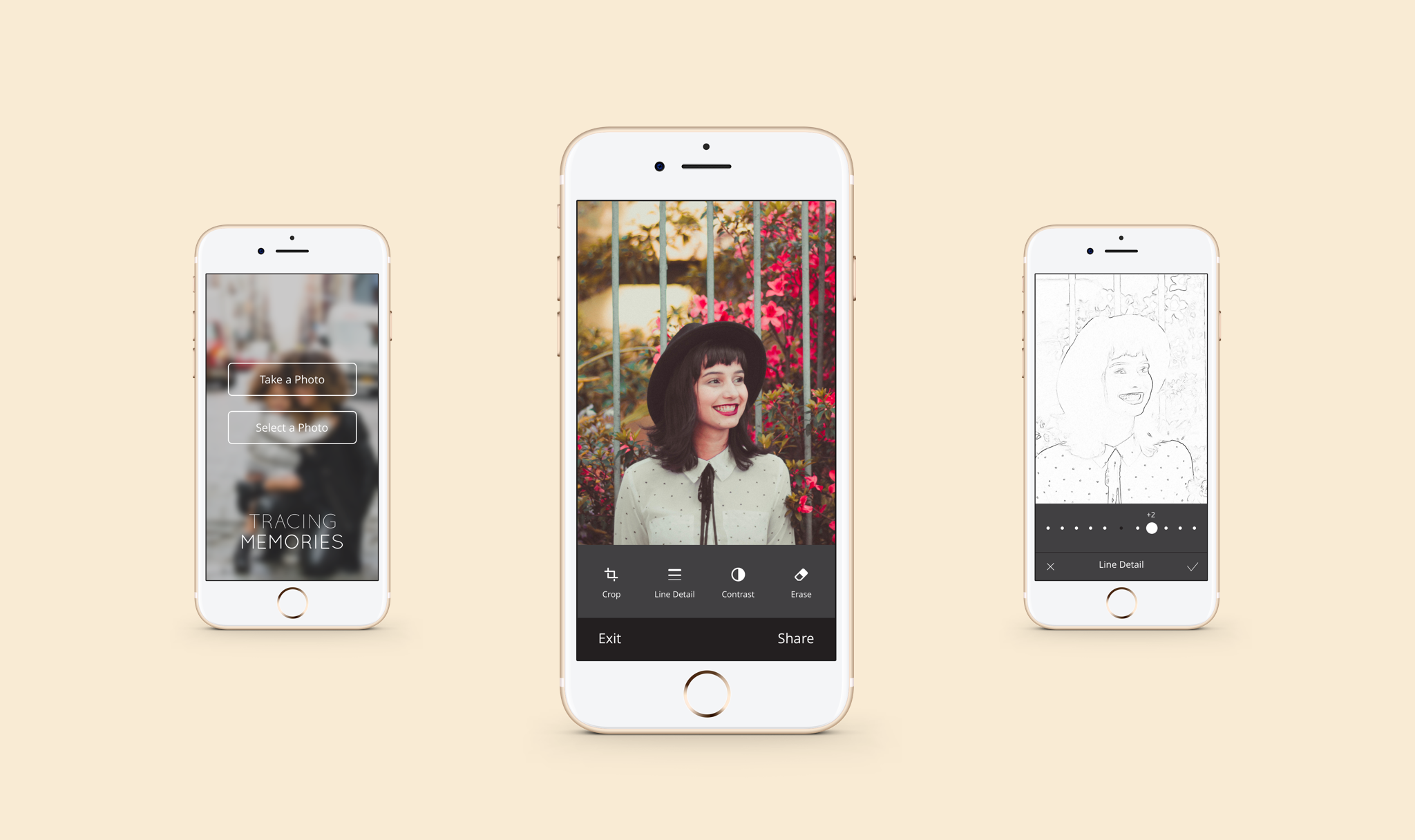 UX Design
Tracing Memories is an image editing app that focuses on turning your memories into outlined graphics that you can print and color. This app was designed to pair with the Tracing Memories program—a community-based program designed to provide therapeutic classes to senior citizens in retirement communities.
I was the lead designer on the Tracing Memories app design team. I worked with a team of developers to provide mockups and prototypes to build from. I used InVision app to prototype and Sketch to create my mockups.
I built a welcome screen, home screen featuring image editing options, and screens for each editing type (crop, outline, erase, save & export).