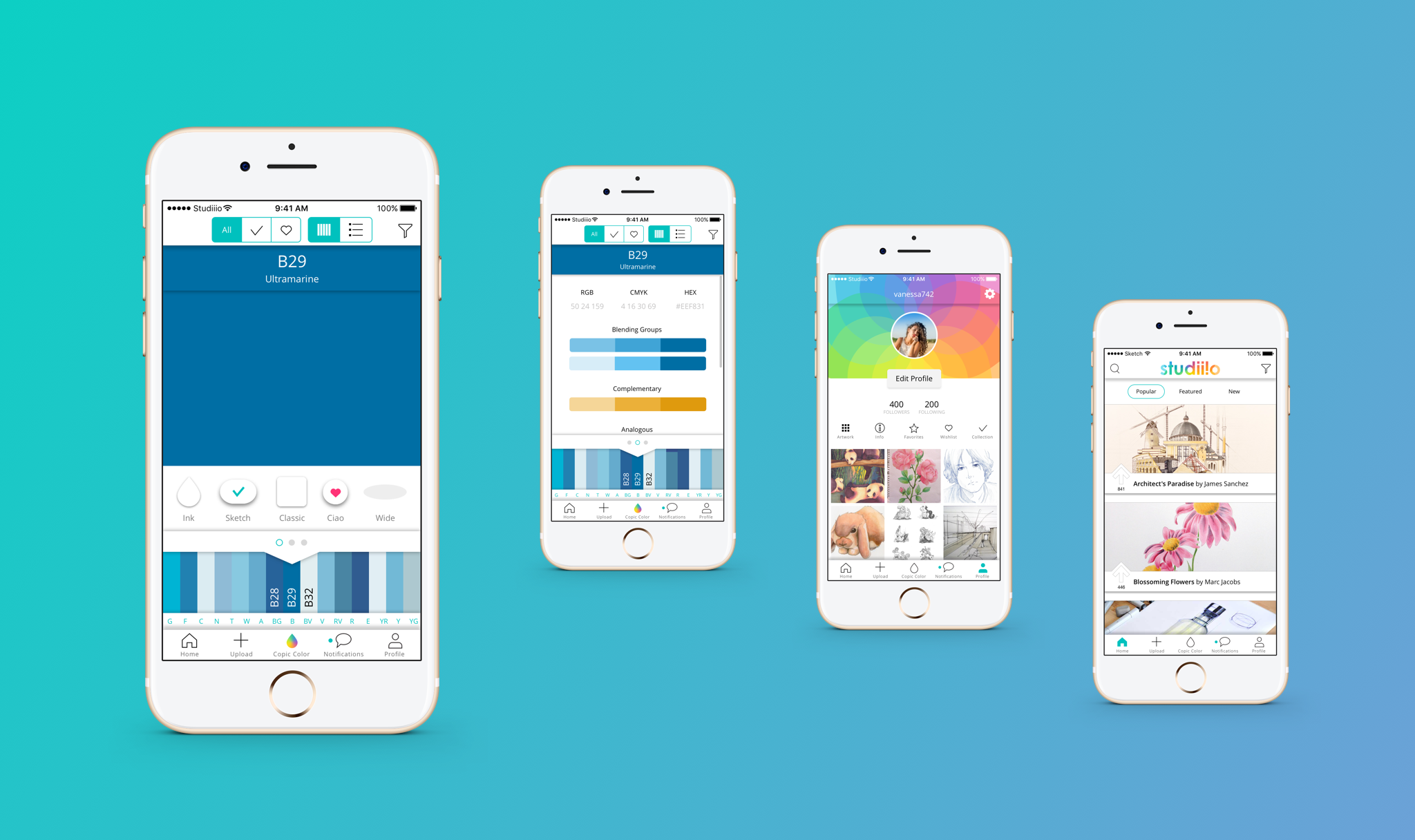 UX Design
Studiiio app is a collection tool and social community where Copic fans can share their art and track their Copic collection. I was tasked with making mobile app screens for the entire app.
I worked on an app walk-through, home screen featuring an art feed, collection screen, search screen, profile screen, and art detail screen.
I was honored to work with a team of 20 developers, designers, marketers, and artists to bring this app to life.
Prototyping
In order to save development time, I created working prototypes of my mockups between sprints. In this particular example, I built this prototype for a stakeholder review in Photoshop using keyframes. We wanted to show the functionality of the horizontally-scrolling collection tool.